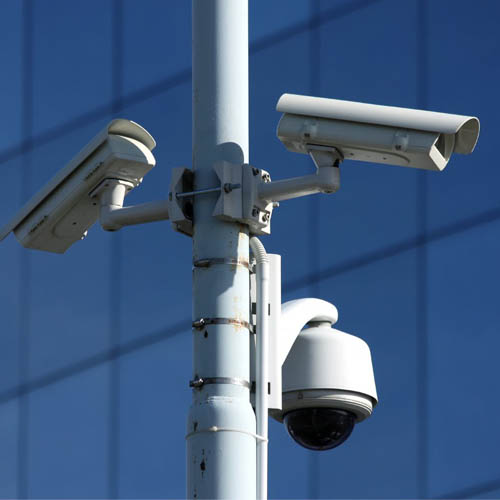 Security & Surveillance System
Security has come a long way from the ancient wall systems to making use of security personnel's to secure ones premises. From homes of smallest magnitudes to industries of stretched structures every premise has its own demand to security and surveillance system. Security systems have evolved into providing an untouched solution to identifying suspicion through scanning equipments. CCTV cameras and spy cameras of various resolutions have been installed at numerous premises to ensure every move is carefully monitored by the surveillance team sitting remotely away from the location to be monitored.
Security and surveillance systems include the most sophisticated equipments that are expected to perform unscratched even in adverse weathers, at this point of durability the brand of Security and surveillance chosen is very important and needs to be tested to various levels ensuring a trusted and defect free use. We are well equipped and experienced in providing security solutions using Analog & IP System , Video Door Phone, Metal Detectors & Boom Barriers.
Eonix provides qualified security and surveillance solution to clients of all magnitudes, our solutions have been well appreciated and referred by our clients. We ensure that all equipments deployed by us have a mark of quality for longer and sustainable performance.
---