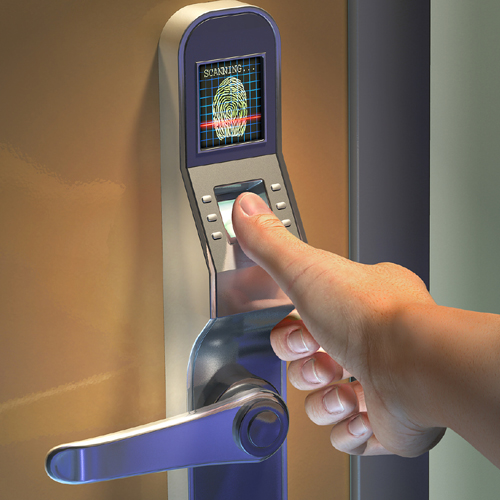 Biometric & Access Control System
As we walk our lives into a whole new dimension of restricted and monitored access, we are exposed to a need for completely automated system that will ensure the access is controlled to the parameters defined by the premises owner. Such access systems need to be automated to various levels and conditions of access. In the traditional system of Access control, manual intervention was often required beating the very purpose of automation in access controls. In the current market Access control systems of different flavors have cropped up, however the intention behind an access system remains the entirety of a monitored access that is restricted based on client's conditions.
Biometric Solutions forms another breed of Access control that substitutes into attendance reading of employees into an organization. Biometrics devices allow identification based on finger prints, hand geometry, vein reading, iris scan, voice recognition, face recognition and many more. Biometric Solutions have helped many organizations of varying shapes and sizes to easily maintain the records of employees for their attendance, leave, holiday, overtime, work schedule etc.
Eonix provides Access control and Biometric system solutions of the highest order, our solutions in this field have been remarkable with our quick installation time and efficient work based on the needs of the client.
---